Get the picture? 3 keys to the perfect headshot
They say a picture is worth a thousand words, but we say your headshot is worth an entire bookstore! Having a professional headshot is critical to the internship game. Whether if it's on your LinkedIn profile, or on a job recruiting website, your headshot will speak for you before employers bring you in for the interview.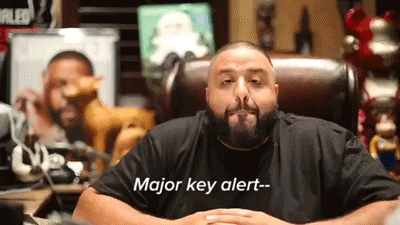 Want to take the perfect headshot? We've got the MAJOR KEYS!
1. Your headshot should be a head shot.
Head and shoulders only, folks! No knees. No toes. The most professional-looking headshots are taken from the chest up, with the individual looking straight at the camera. Note: No matter how much cropping you attempt to do, a selfie will always look like a selfie. Grab a friend and ask them to take your headshot for you!
2. Keep your backgrounds simple.
Good lighting and a well-thought-out background make for the perfect headshot! Usually a plain wall will do, but if you're feeling fancy, you can take your headshot outside by some greenery. Luckily, Lakeland has some amazing photo-worthy spots to choose from! The Mass Market color walls and Trader's Alley in Downtown Lakeland are our favorite choices!
3. If you wouldn't wear it to an interview, don't wear it in your headshot.
Let's talk clothing. When planning your headshot outfit, be sure to think about how your clothing will translate in a photo. Tank tops, off the shoulder tops, and t-shirts tend to translate unprofessionally on camera. Also, watch your accessories. Avoid wearing sunglasses, hats, or anything that may be a distraction from your face.
Smile big and keep these keys in mind. If you don't like your headshot, just take ANOTHA ONE! 
Story Maison Chambless // Edited by Laina Sweetney